Automotive
Advanced solutions for connected autonomous vehicles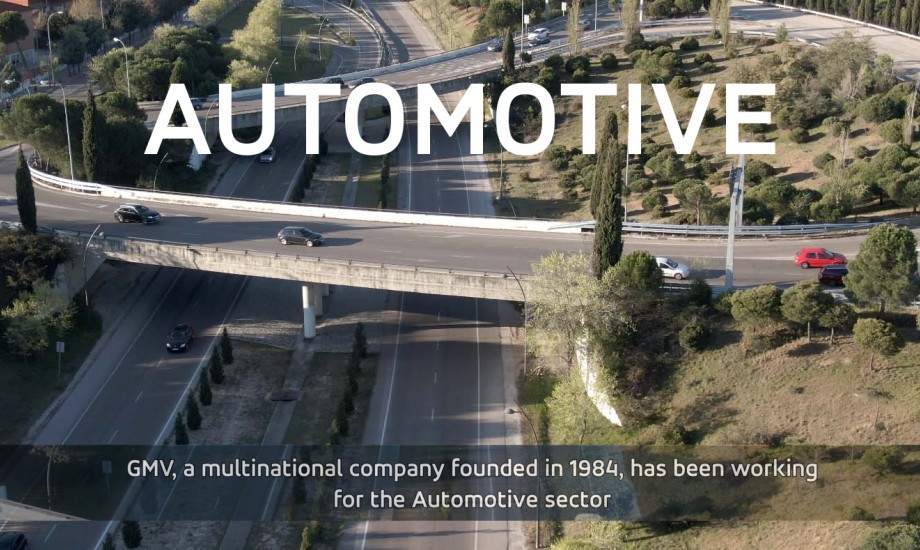 Overview
Connected Autonomous Vehicle
GMV Automotive is your partner for Connected and Autonomous Vehicle solutions. What makes us unique is our great expertise in key technologies and the synergies with other GMV directorates such as Space, ITS and Cybersecurity.
More than 15 years' experience in Automotive.
Over 4 million vehicles incorporate our Telematics solutions.
GNSS Positioning Suite for Autonomous Driving
What is GMV's PECS and makes us different?:
Complete GNSS Positioning Suite: Positioning Engine & Correction Service.
Precise and safe algorithmic solution for highly demanding Autonomous Driving (AD).
Multi-constellation and multi-frequency.
GNSS Networks: Global (owned by GMV, SLA) & Regional (fast convergence, EU, NA).
Processing centers: at different continents (redundancy).
Integrity layer: Integrity Information for Safety-Critical Applications (ASIL B).
Standard PPP messages (RTCM-SSR, IGS-SSR) & RTK SSR2OSR conversion. Data streams through ICP/TP.
Highly configurable & flexible: Compatible with main Automotive Grade components and customers' needs.
Hybridisation of GNSS with other sensors including IMU and odometers.
Correction Service to Third Parties may be supplied.
What is our commitment?
Service 24/7.
Service Availability (SLA) > 99,9 %
Horizontal Accuracy < 10 cm (2 sigma - 95%)
Convergence Time < 30 s
Integrity Risk < up to 10-7/h
OUR ENGINEERING TEAM IS OPEN TO ASSIST YOU & GATHER YOUR INSIGHTS!!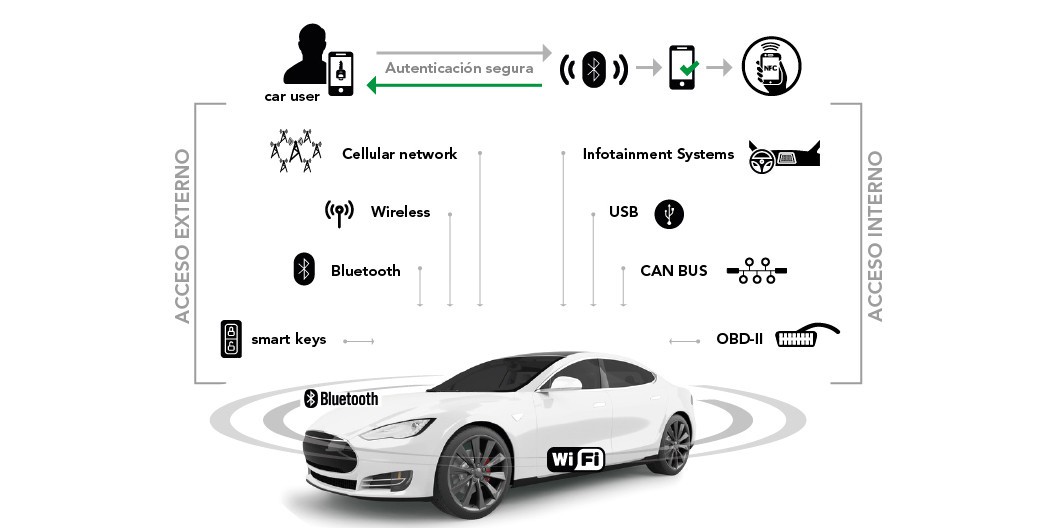 GMV solutions are designed to detect and mitigate attacks against electronic control units (ECU), such as telematics control units, infotainment systems, gateways, keyless access ECUs, and all internal vehicle communications.
We have a proprietary intrusion detection and prevention system (IDPS) designed to protect all vehicle communications, both wireless and wired.
GMV also offers patented software solutions to protect all layers of communication in connected autonomous vehicles.
Our cybersecurity team combines experience in security with extensive experience in the automotive and information security sectors.

GMV follows the security by design principle, as in each step of the project life cycle – from specifications to validation – it evaluates cybersecurity exactly and applies meticulous planning to check penetration.
GMV offers the following cybersecurity services:
Vulnerability analysis and mitigation plan

Advanced penetration tests

Cyber intelligence services through continuous monitoring of the dark/deep web

Zero days detection

Forensic analysis
GMV is privileged to have a Computer Security Incident Response Team (CSIRT) with CERT accreditation.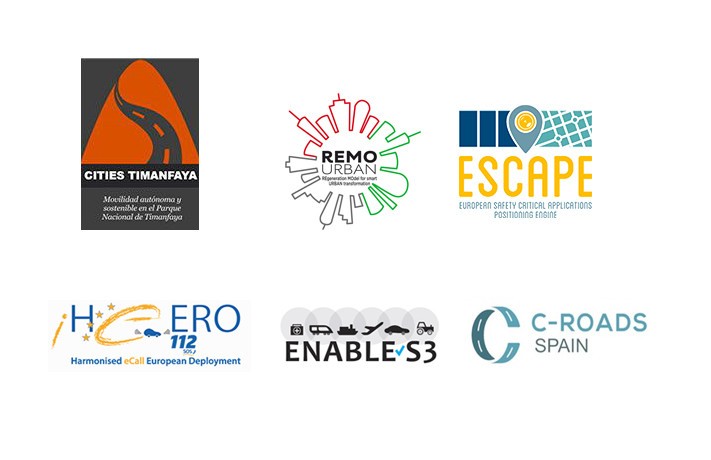 Some of our R&D projects
Most Notable Automotive Sector Projects
Our contribution on R&D Projects for casharing, GNSS based solutions and Cooperative services:
- Temporary use of vehicles (car sharing): Alphabet, Línea Directa, Remourban
- GNSS based services: CITIES Timanfaya, Drive On TEXPRESS HOV, Escape, Satelise
- Cooperative services: C-Streets (C-Roads platform continuation for urban environments)
- Security: HeERO2 (eCall), I_HeERO (eCall), SafeCOP
- Validation tests for AD: Enable S-3