REVOLUTION BANKING 2023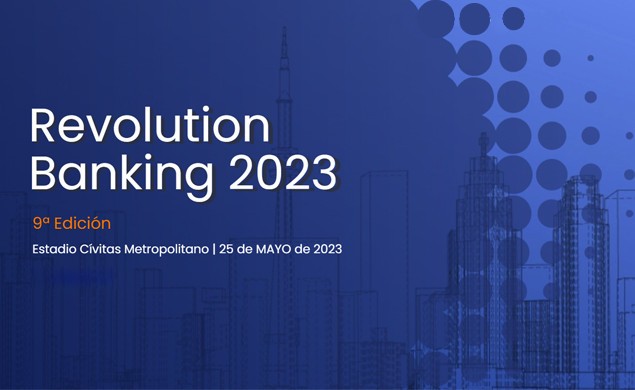 Revolution Banking will returns at the end of May, a landmark event in the banking sector organized by IKN, which aims to unveil the latest technological innovations in the sector and help familiarize attendees with the tools to achieve open, personalized, sustainable and secure banking.
GMV is one of the gold sponsors of this ninth edition and will be present in the exhibition area to showcase its most iconic solutions, services, and projects, supporting the major banking institutions in their digitalization.
The meeting will have three parallel rooms where more than 70 speakers will share their knowledge and experience. In the Cyber-Resilience room, José Carlos Baquero, director of the Artificial Intelligence and Big Data division of GMV's Secure e-Solutions, will be taking part in the "Industry view: Are there new gateways or exits for cyber-attacks? How to deal with them?" to talk about the benefits that AI brings to financial institutions in terms of cost, sustainability, fiscal issues, and security, and using AI to prevent and fight against fraud, among other topics. (12:30 pm).
Details
Address
Estadio Civitas Metropolitano de Madrid