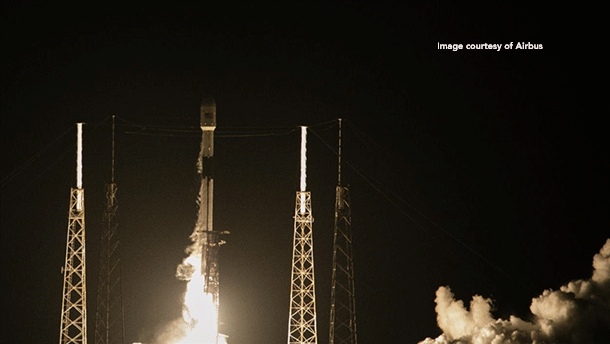 After passing successfully the System Validation Tests (SVT) at beginning of October 20, Türksat 5A satellite was successfully launched on 8 January 2021 at 02:15:00 UTC from Cape Canaveral (CCSFS)´s SLC-40.
GMV provided support to Airbus DS (manufacturer)and Türksat (prime) during the SVT and the launch for the deployed software for SCC (Satellite Control Center): Hifly©, Flight dynamics system and Smart rings.
Türksat 5A satellite is based on the latest electric orbit raising (EOR) of Airbus' highly reliable & cost-efficient Eurostar E3000 platform, which uses electric propulsion for in-orbit raising and station-keeping. EOR will take up to 4 months before the final orbit raising.
Türksat 5A is a broadcast satellite which will operate in Ku-band transponders at the 31⁰ East longitude slot in geostationary orbit, covering Turkey, the Middle East, Europe, North Africa and South Africa. The spacecraft has a launch mass of 3,500 kg and electrical power of 12 kW, the expected on-orbit life time will be 15 years.
Sector