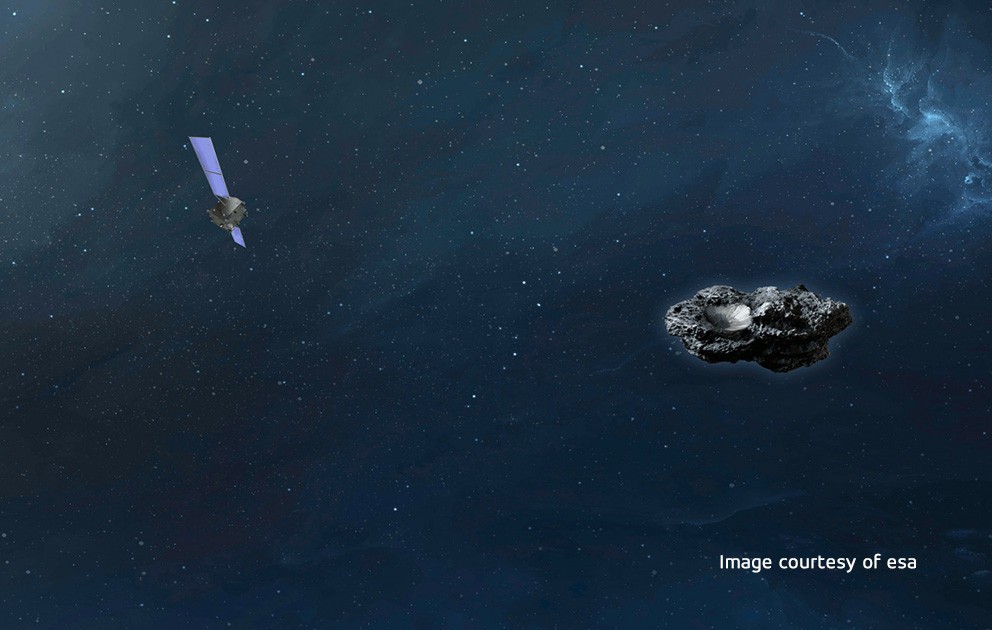 GMV was present at the 11th edition of the «International ESA Conference on Guidance, Navigation and Control Systems», which was held online on June 21-25. An international event for the aerospace industry, equipment manufacturers and space agencies, it was a great opportunity to promote GNC activities, meet potential clients, share ideas and encourage cooperation in the future.
This edition of GNC 2021 was organized jointly with the 8th edition of the «International Conference on Astrodynamics Tools and Techniques (ICATT)», which celebrated the 20th anniversary of its inaugural edition. The purpose of ICATT is to provide agencies, companies, organizations, universities and research institutions with a forum of excellence in the area of astrodynamics and the mechanics of space flight.
GMV took part in the GNC 2021 conference with a presentation of its developments for the Hera and Juventas planetary defense mission, one of the two cubesats that will travel aboard the Hera probe. During the event, GMV also addressed the HERACLES lunar robotics mission and the GNC system developed for that, which the company is responsible for, as well as the results of the GUIBEAR project on computational guidance and navigation and the COMRADE project for ADR (Active Debris Removal) missions and fuel supply in orbit. Other topics highlighted by GMV included the critical aspects of the ADR missions and the GNC systems developed for the RACE (Rendezvous Autonomous CubeSats Experiment) missions.
Within the framework of the ICATT conference, GMV presented EORATT (Electric Orbit Raising Attitude Optimization Tool) and the QUADRANT tool for minor body missions. Finally, the company gave presentations on V&V (verification and validation) for guidance models for comet overflight operations and a demonstration of trajectory optimization algorithms in multi-satellite systems for the CNES missions.
Sector