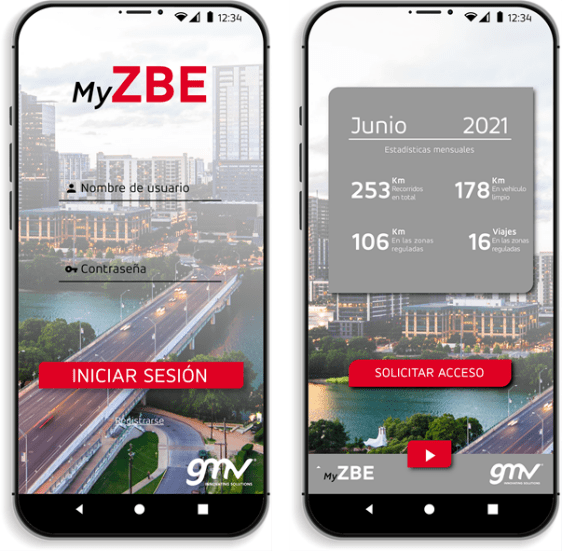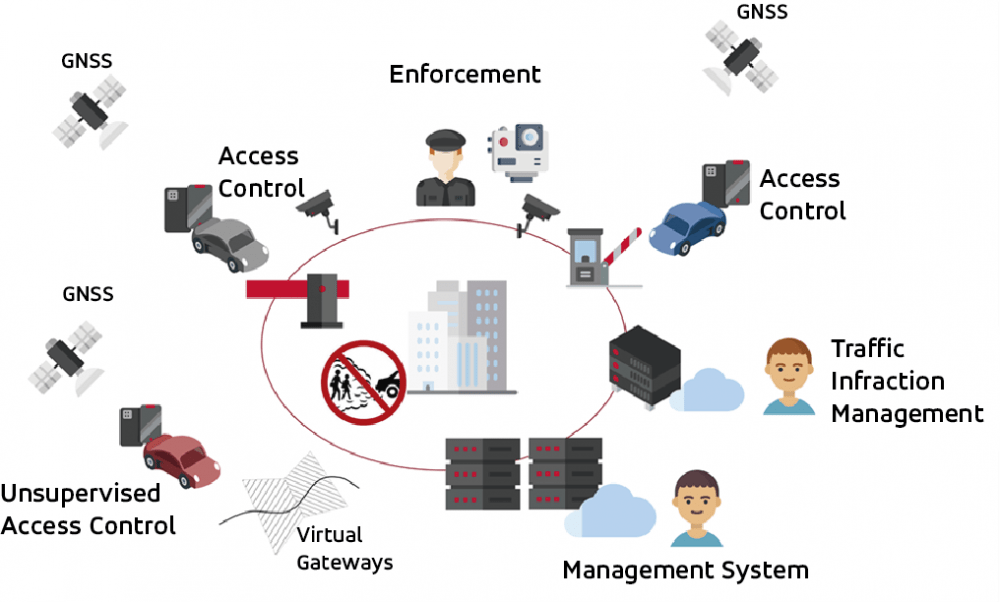 The Climate Change and Energy Transition Act (approved in Spain in May 2021) establishes that all communities with populations of over 50,000 and island territories must implement plans against urban pollution by 2023, especially referencing the regulation of their low-emission zones.
The introduction of LEZs affects 149 Spanish towns and cities, with over 24 million residents; that is, 52% of all people residing in Spain.
It is good news that many communities that meet these characteristics will embark on a process of implementing low-emission zones and digital, sustainable transformation of urban transit in order to contribute to improving air quality in our cities. All of this is thanks to the acceleration in the implementation of these urban zones, as well as the articulation of a reliable, attractive, accessible and affordable public urban transit system, with more modern and efficient fleets with zero emissions.
Other measures that will help in this sense include encouraging sustainable urban distribution of goods and promoting the introduction of a smart mobility concept adapted to new habits, with the push of digitization for planning, management and evaluation.
This will make it possible to accelerate the improvement of air quality and contribute to the decarbonization of urban transit, making the use of collective transportation and active mobility (bicycles, walking) more attractive, so that the use of private vehicles is more limited in city centers.
To that end, the Public Administrations offers lines of credit to contribute to the objective established in the National Integrated Energy and Climate Plan to reduce private traffic by 35% to help mitigate polluting and greenhouse gas emissions, reduce noise levels, improve quality of life in cities and facilitate the development of active mobility in urban settings.
In its commitment to contribute to more sustainable and efficient mobility, GMV offers different types of solutions that include some very specific to easy deployment of LEZs. For this regulation (Low-Emission Zone – LEZ), GMV develops systems based on Smartphones & GNSS with the following characteristics:
- Based on GNSS: used to record, monitor and manage vehicle transit,
- Limitation of the necessary infrastructure: low visual impact, with low deployment and maintenance costs
- Accessible to all: it makes it possible to combine a variety of schemes (sticker/temporary permit purchase, monitored access) by Smartphone. Easy real-time configuration based on the environmental situation (days and times with restrictions), lists of vehicles with special permits, one-off accesses for loading and unloading zones, etc.),
- Ability to provide additional services through the Smartphone: use of parking garages, integration with public transportation, city council mobility applications and services, etc.
- Complete digital platform: point of connection with fine and ticket management systems, etc.
GMV offers vast experience in technologies—such as GNSS—and their application on Smartphone platforms or onboard vehicle equipment, which facilitate the deployment of these types of schemes, while contributing great flexibility and versatility in adapting them dynamically to the specific needs of a particular area. They are also optimal solutions from an economic point of view. GMV's offer is based on defining virtual parameters that can be detected through geofencing functionalities implemented on the user's Smartphone or in the vehicle itself.
Through these and other proposals, GMV reaffirms its commitment to the environment, mobility and sustainability in cities, helping to make them increasingly smart communities. GMV's technological offer in automotive, mobility and public transportation is at the service of well-being and health for residents in cities both big and small, keeping people at the center of what is most important.
Author: Sara Gutiérrez Lanza