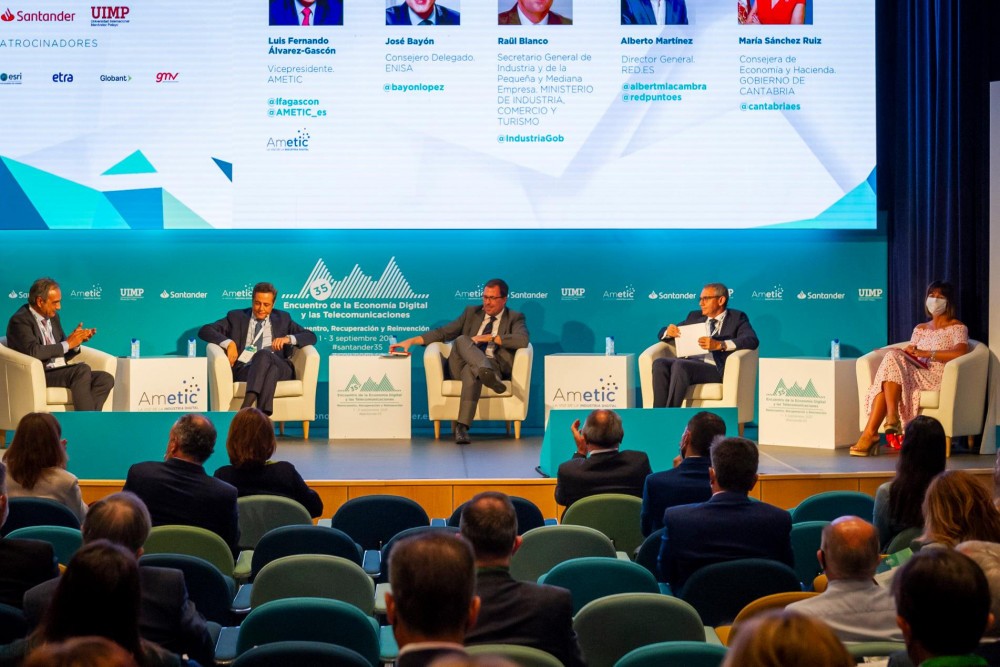 The Digital Economy and Telecommunications Congress organized by AMETIC was once again held in person in the city of Santander from September 1 to 3.
In turn, it was followed by thousands of people who connected digitally. Under the slogan "Reencounter, Recovery and Reinvention", the 35th edition focused on Digital Transformation and Ecological Transition as the basis for the Recovery and Reinvention of our Economy, Industry and Society.
Luis Fernando Álvarez-Gascón, general manager of GMV's Secure e-Solutions, moderated the panel discussion as vice-president of AMETIC, which analyzed the Next Generation EU Funds and how to execute them properly.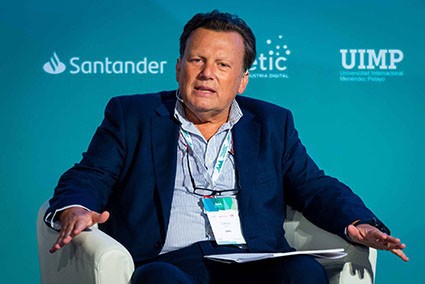 As in previous years, GMV has taken part in several of the panels debating the best way of implementing the digital transformation that the country currently needs, from the point of view of healthcare and artificial intelligence.
According to their words: "The pandemic has been an opportunity to understand that things must be done differently. The Spanish healthcare system, considered one of the best, has collapsed due to the pandemic."
"It is unsustainable because with the aging population, chronically ill patients are increasing and the expense dedicated to them is very high. 80% of all healthcare spending in Spain is incurred by 4 chronic illnesses; 90% of individual healthcare spending takes place in the last ten years of life; and the sustainability of the Spanish healthcare system is up in the air."
For his part, José Carlos Baquero, Director of Artificial Intelligence and Big Data at GMV's Secure e-Solutions, was one of the experts taking part in the panel "Artificial Intelligence and the Recovery Plan" to talk about the role of Spanish industry and Artificial Intelligence in the European and global context.
For Baquero, it is time for the Spanish industry to step on the gas and take advantage of this opportunity we have, with a public-private partnership that should also include universities, as they have great knowledge in the field and are where many startups are born.
Regarding the new regulation on the use of AI being prepared by the European Commission, Baquero highlighted the benefits it brings: "Clearer and more stable legislation, without ambiguities, will allow us to embark on an AI project with fewer risks. There are currently a lot of gaps." In addition, "it will give us the same rules for all European companies; we will all play with the same cards."
And lastly, he mentioned a boost in citizen confidence, as they are aware that ethical controls are being applied to the use of these technologies. Finally, he highlighted the opportunity for European companies that will arise with Data Sharing initiatives and the creation of Data Spaces, promoted by the European Commission, as they will enable us to improve our AI algorithms while respecting both the GDPR and the privacy and confidentiality of organizations.
Sector