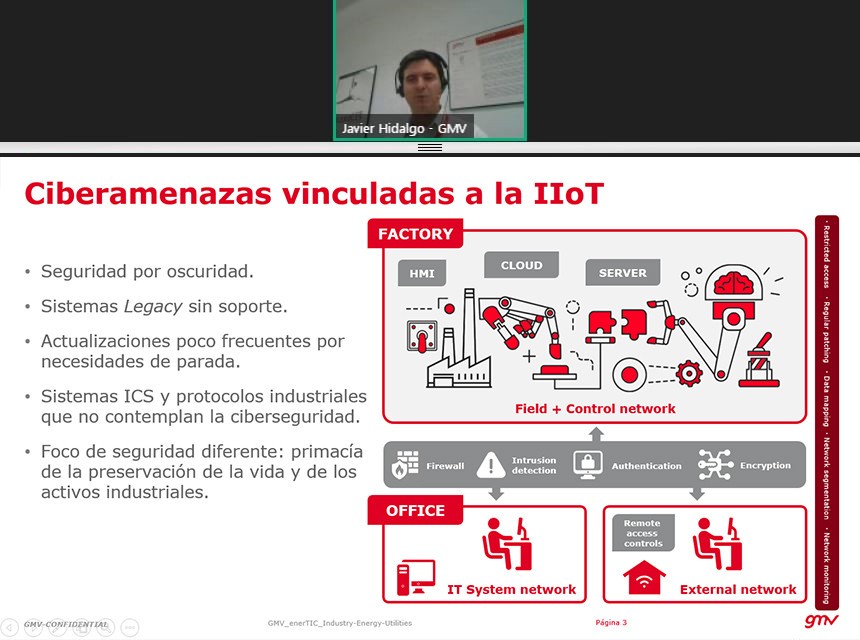 The beginning of a decisive decade to achieve European and national competitiveness and sustainability objectives, in which technology and digitalization will be key in becoming a leader in energy efficiency and achieving competitiveness objectives.
In this context, the Energy & Utilities sector is undergoing a transformation process looking for a more sustainable and self-awareness model. To help identify, disseminate and promote the application of new technological solutions to improve energy efficiency and decarbonization, enerTIC has organized a meeting with technology leaders and large organizations in the Energy and Utilities sector.
During this meeting, Almudena Nieto de Castro, GMV's Head of Business Development of the Energy and Utilities Sector, took part in the round table with representatives of UFD Naturgy Group, Enagás, Repsol, Acciona Energía, Minsait and Schneider Electric Spain. In this discussion, it was shared the initiatives being carried out to advance in sustainability, efficiency and digitalization. Among other topics, Almudena highlighted intelligent automation through robotization and full sensorization of assets as the keys to revolutionize process optimization related to energy generation and distribution, enabling companies to be more competitive while providing benefits for both people and the environment.
Javier Hidalgo, Solutions Architect of the Industry sector at GMV, gave a speech about industry IoT and the relevance of data from the cybersecurity point of view, in the conference part of the meeting. In his speech, he highlighted IoT as a key to the digital transformation process, by making information on production processes, efficiency and performance available to companies and customers in a faster, more transparent and simpler way. All this while taking into account the importance of cybersecurity from the outset for successful implementation and use.
In short, digital transformation plays a key role in achieving the CO2 emissions reduction, sustainability and climate change goals included not only in Horizon 2030 and the UN SDGs but also in the Next Generation EU recovery funds and the Spanish Government's Recovery, Transformation and Resilience Plan.
[VIDEO] Energy and Utilities Sector Round Table: Energy Transition
Sector