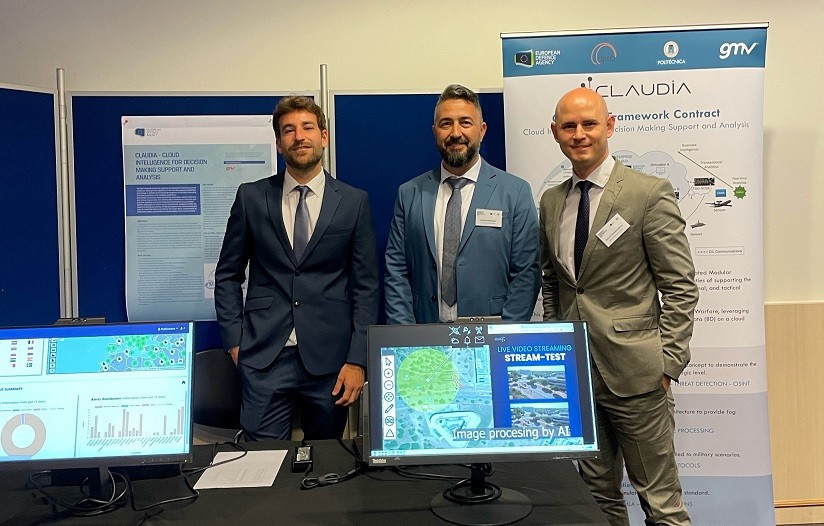 GMV took part in the first European Defence Innovation Day, organized by the European Defense Agency (EDA), under the auspices of the French Presidency, on May 31. The purpose of the event is to drive European defense innovation and maximize synergies between civil innovation and the defense industry.
GMV participated in the event, which gathered around 500 industry representatives, as part of the CLAUDIA program (Cloud Intelligence for Decision-Making Support and Analysis), a four-year framework contract signed in 2019 with the EDA to develop a modular software analysis platform (SWAN).
CLAUDIA's primary goal is to research potential ways to aid decision-making process analysis and assessment, focusing on hybrid defense-related military scenarios via extensive analysis and processing of the wide variety of data involved. GMV was awarded two new developments to expand the CLAUDIA program's capabilities.
This prestigious event included speakers from the EDA, the Ministry of the Armed Forces of France, the French Defense Innovation Agency, NATO, the European Commission, Saab, TNO, and the University of Cologne.
Josep Borrell, High Representative of the Union for Foreign Affairs and Security Policy, Vice President of the European Commission, and head of the European Defense Agency, gave the closing remarks.
Sector
Not show on Home
Inactiu