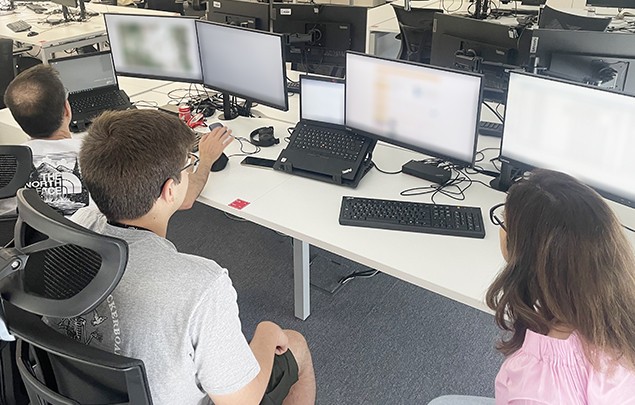 In line with our commitment to education and the promotion of STEM areas (Science, Technology, Engineering, and Mathematics) among young people, a group of 12th graders from Escola Secundária Emídio Navarro (Almada, Portugal) visited GMV's Lisbon offices on May 18.
Throughout the day, colleagues from different teams showed them the intricacies and challenges of their day-to-day work in technology sectors of the type that GMV operates. The objective was to guide students on their future academic path, showing them the diverse opportunities that the technology sector can offer.
The young people met professionals from areas such as Space, Security and Defense, Cybersecurity, and Intelligent Transportation Systems, who gave them a real vision of a working environment and the skills needed for this challenging market.
One of GMV's aims is to foster interest and curiosity in science and technology from an early age. Activities such as these visits contribute to the development of future scientists, engineers, mathematicians, programmers, and technology professionals who will drive society's progress.
Sector
Not show on Home
Inactiu