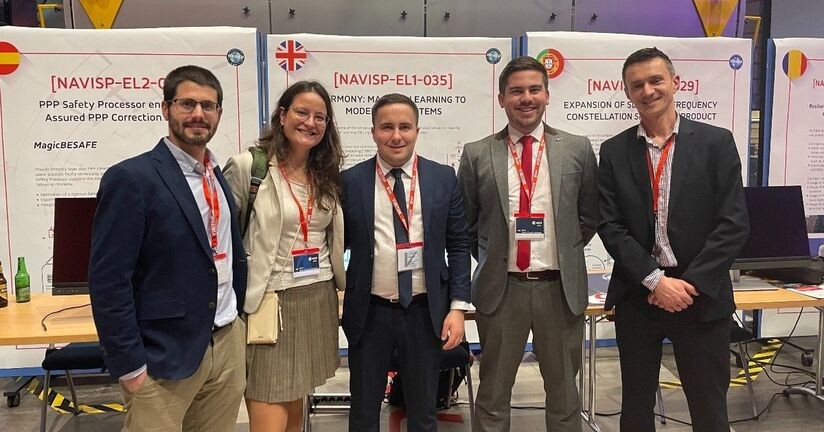 For yet another year GMV was present at the NAVISP Industry Days 2023 held in ESA's Space Technology and Research Centre (ESTEC) in Noordwijk, the Netherlands, on 7 and 8 November. This event, which brought together professionals from all over Europe, provided an exceptional platform for exhibiting companies and offered a unique opportunity to gain in-depth knowledge about the Positioning, Navigation and Timing (PNT) market, its solutions and versatile business prospects, as well as to explore the potential for possible collaborations.
NAVISP Industry Days 2023 aimed to highlight the crucial role PNT information plays in various industries, offering insights and opportunities for innovation and collaboration. Topic areas such as transportation and mobility, alternative PNT technologies and current trends in the field were explored. The event provided information on opportunities, challenges and the potential for transformative breakthroughs in various applications.
The event featured a program that included panel discussions and keynote speeches, with the participation of industry experts and opinion leaders who analyzed current trends, challenges and opportunities in the dynamic PNT landscape. The presentations were divided into four thematic blocks: introduction and inspiration; PNT and mobility; alternative PNT and PNT trends.
GMV, as a major supplier of PNT solutions and contributor to NAVISP's activities through the magicBESAFE, SDXPAND, RIPTIDE and HARMONY projects, took part in the roundtable "The Opportunities of Alternative PNT".
Sector
Not show on Home
Inactiu