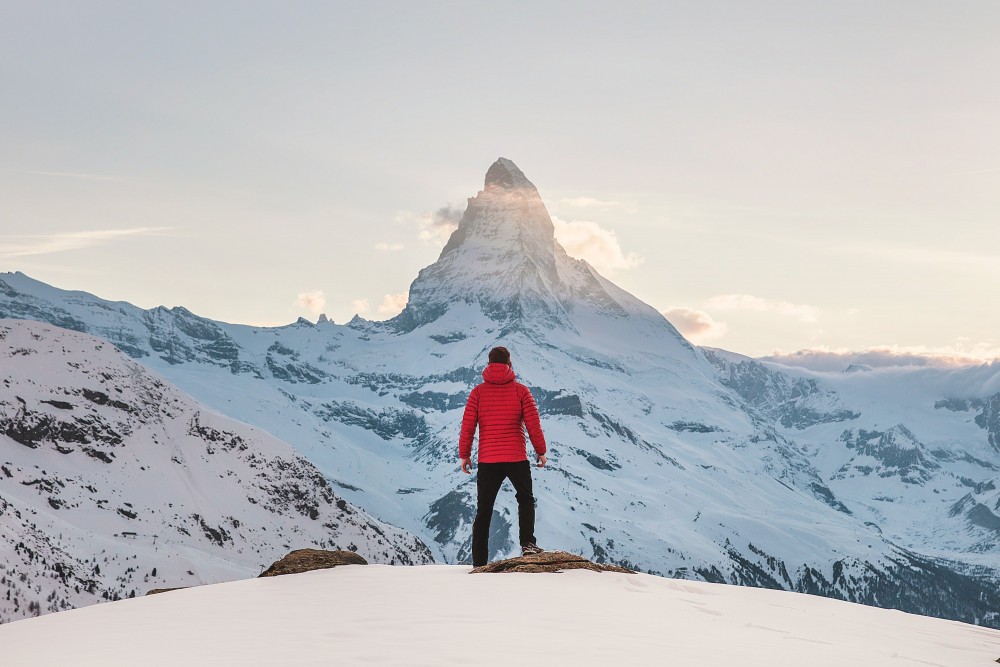 FITUR, one of the world's most important trade fairs for the tourism sector, took place on January 19-21, 2022, with the industry's leading players.
The Hotel Technology Institute (ITH) invited me to take part on behalf of GMV in #FITURTechY, a space dedicated to talking about the latest trends in technology for industry businesses, under the slogan "Back to the Future".
I would like to use this article to offer an overview of the situation in the sector and to present what I feel is a great opportunity for Spain in the tourism industry, the #TourismDataSpace from the Spanish hub Gaia-X.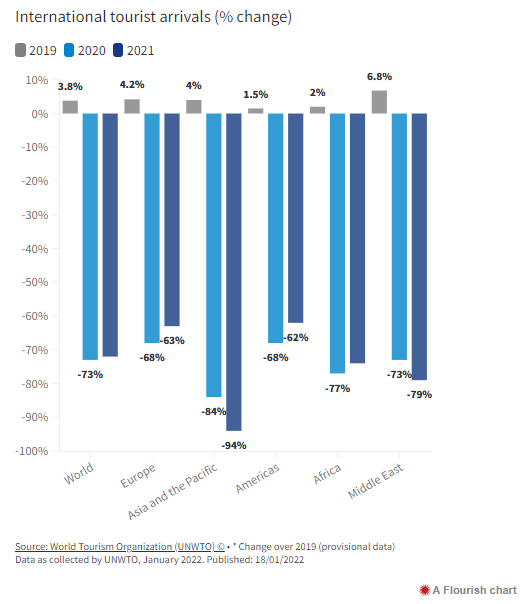 Tourism increased by 4% in 2021, but it is still below pre-pandemic levels.
Global tourism rallied in 2021, up 4% compared to the year before (415 million versus 400 million). However, international tourist arrivals (overnight visitors) are still 72% lower than in 2019, the year prior to the pandemic, according to the UNWTO, just barely improving on 2020, the worst year on record for tourism, when international arrivals dropped by nearly 74%.
Analyzing data by region, we see a slight drop in the Asian Pacific and the Middle East, while other regions, such as Europe, the Americas and Africa show a slight increase, especially in the subregions of the Caribbean (+63%), European Mediterranean (+57%) and Central America (+54%).
Increase in tourist spending
According to the UNWTO, the economic contribution of tourism in 2021 (measured as tourism-specific gross domestic product) reached nearly €1.7 billion, which represents an increase of over €1.4 billion compared to 2020, but it is still far below €3.1 billion.
Average revenue per arrival was €1,300 in 2021, compared to €1,150 for 2020, due in large part to accumulated savings and longer stays, as well as prices being generally higher for transportation and lodging. Despite this rebound, (global) recovery will require more solid coordination in 2022, and higher vaccination rates worldwide.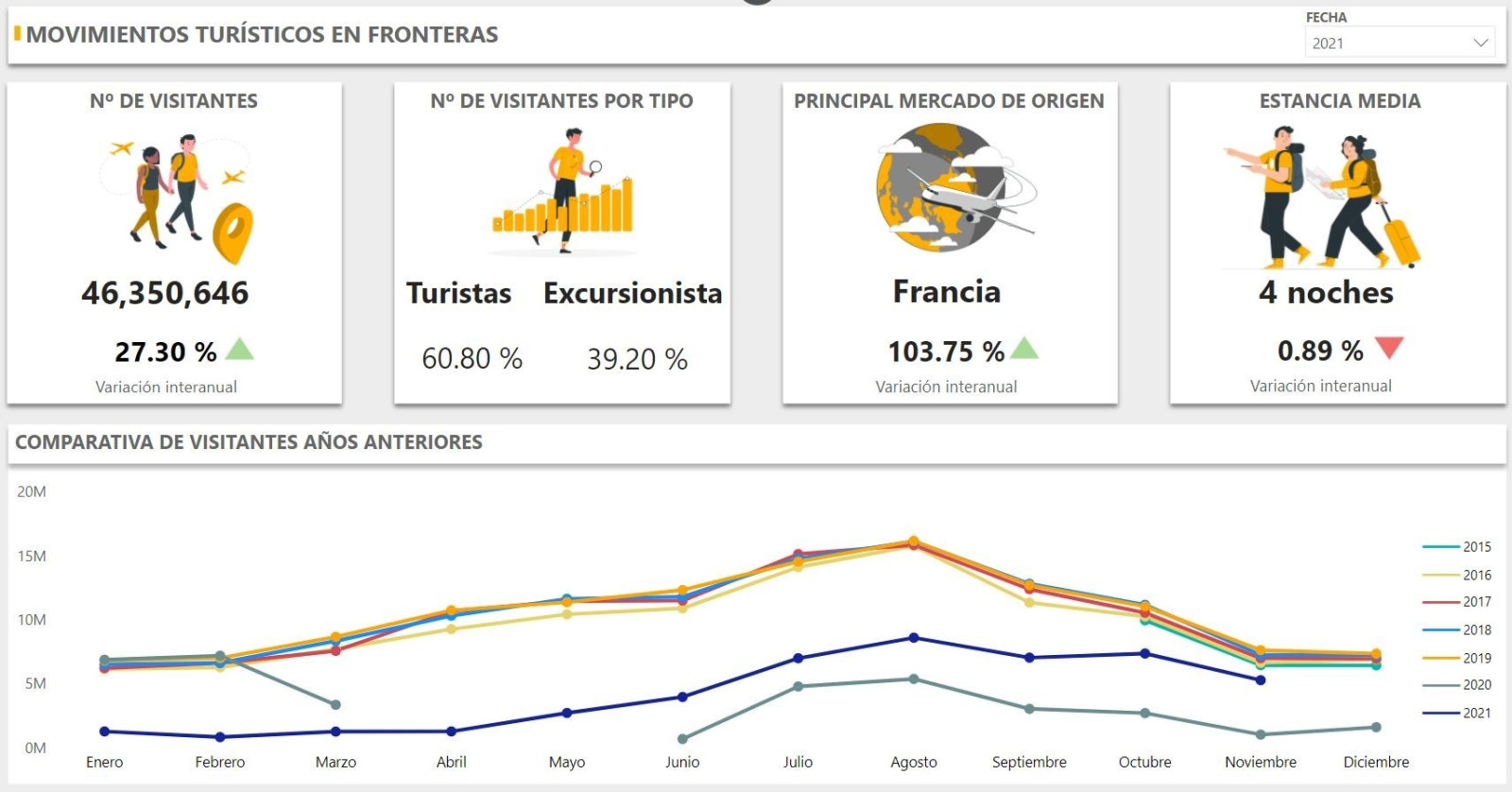 Tourism activity in Spain
While international tourism is recovering slowly, domestic tourism is following the same path, driving an increasing number of destinations that, in turn, are more specialized, as we saw at this edition of FITUR 2022.
Let's look at some data offered by SEGITTUR on the number of visitors who came to Spain in 2021 (primary autonomous region of destination, country of residence of origin, reason for travel, average stay, etc.).
You can find and study this information in greater detail on the DATAESTUR portal with Tourism Movement at Borders, Survey of Tourist Expenditure, Resident Tourism Survey, and more.
At this edition of FITUR, I saw, and I heard major experts say, that inland and close-to-home tourism , outdoor activities, natural products and rural tourism are among the main trends in travel that will continue to make their mark on tourism in 2022.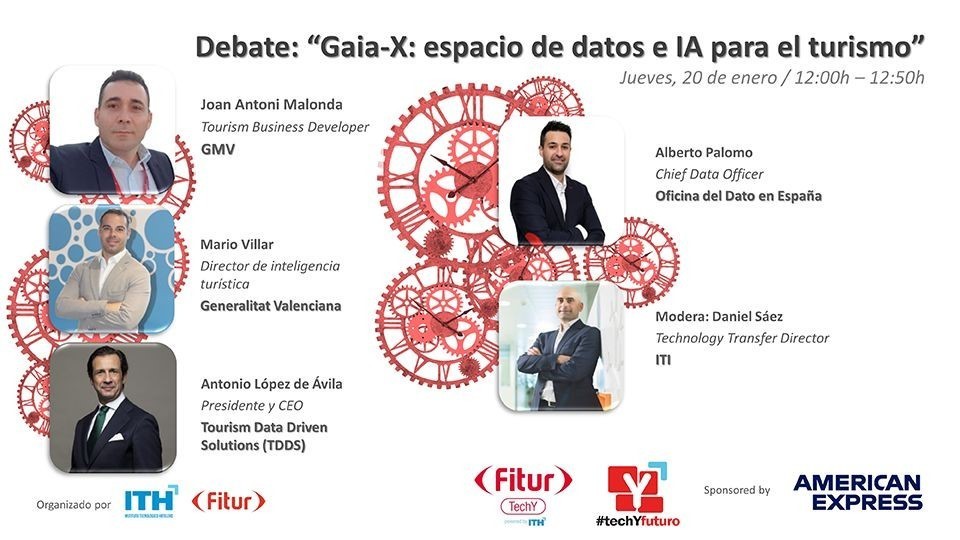 #TourismDataSpace (Spanish Gaia-X hub): a great opportunity for Spain in Tourism
According to data from the European Data Market Study, the Spanish data on economy in 2019 was valued at €29.7 billion, representing 2.5% of the Spanish GDP. It is calculated that by 2025, that value could reach €54.4 billion, representing 4.1% of the GDP, if an adequate legal, political and financial framework is created.
Along this line, the Secretariate of State for Digitalization and Artificial Intelligence organized, in the SEGITTUR space at FITUR, the first workshop of the Spanish Gaia-X hub, focused on advancing the creation of the Tourism DataSpace #TourismDataSpace. During this workshop, we analyzed and shared the different challenges and opportunities related to data governance, use cases for the tourism industry, as well as data sharing architectures and enabling technologies.
Rounding out that workshop, ITH organized the discussion "Gaia-X: dataspace and AI for tourism" on the #techyFuturo stage, where I had the pleasure of participating with Alberto Palomo, from the Spanish Data Office, Mario Villar, from the regional government of Valencia, Antonio López de Ávila, from Tourism Data Driven Solutions, and Daniel Sáez, from ITI.
My colleagues on the panel and I shared the different business opportunities represented by this Tourism DataSpace, such as the importance of joint participation by businesses, enabling them to benefit and clearly improve competitiveness for the companies and destinations through public-private collaboration.
From a more technological perspective, we pointed out the challenges of cybersecurity and privacy posed by federated data architectures, where there is a need for facilitating solutions in the area of #privacy (Privacy-Enhancing Technologies) #PET. One example is uTile, GMV's solution that enables secure, private calculations on distributed data, without exposing them or moving them from the organizations. This tool leverages confidential data to improve machine learning algorithms and analytical models, complying at all times with organizational requirements to guarantee both the privacy of the data and applicable legislation.
If you were unable to attend and would like to know more about the Gaia-X #TourismDataSpaces, or you would to join this initiative, contact me.
This edition of FITUR is a clear display of excitement, hope, positivity, and, as the slogan suggests, a return "back to the future". 2022 represents a major challenge and an opportunity for the Tourism Industry, not only due to the anxiously awaited recovery of the sector, but because these great pan-European initiatives for tourism-related federated data spaces and other initiatives in the area of Big Data and Artificial Intelligence can provide the definitive boost towards the future in the medium and long term that the tourism industry needs in Spain.
Author: Joan Antoni Malonda
Not show on Home
Inactiu